Pre-Hunt Information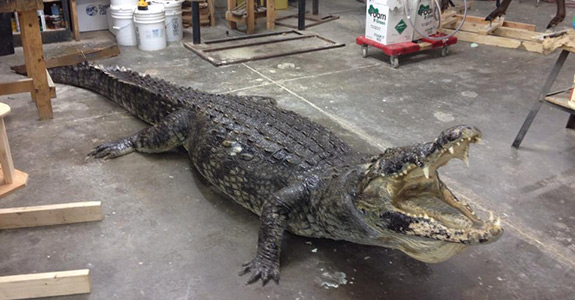 Prior to your hunt and field prep, we highly recommend that you go to the order form below and order your free personalized shipping tags, shipping information and any legal forms you may need to safely, efficiently and legally get your trophies to Nature's Design Taxidermy LLC. Upon receipt of your order, your requested items will be promptly mailed to the address specified in your order. These tags have all the information necessary to expedite the shipment of your trophies to us. Contact us today in Cody, WY if you have any questions!
Please remember to affix one laminated shipping tag to each hide, skull and set of antlers/horns.
FORM UNDER CONSTRUCTION. PLEASE CALL US AT (307)-527-6053 TO ORDER.
A to Z (From Kill to Delivery of Your Trophies)
What you can expect from us and we will expect from you
Field Preparation
Please click on the 'Field Prep" link in our navigation menu to the left for complete instructions and recommendations on properly preparing your trophies for optimum care and condition upon arrival to Nature's Design Taxidermy.
Shipping
Please click on "Shipping Info" in the navigational menu (located in the left column of this webpage) for complete instructions and recommendations on the most efficient, safest and fastest means of getting your trophies to Nature's Design Taxidermy.
Once Your Trophies Are Received by Us
The receiving department will conduct a thorough inventory of all items in your shipment, documenting and labeling every component to effectively and safely keep your order accounted for while in our possession.
You will be promptly contacted to discuss specific details concerning your trophies such as pose, base and other mounting instructions. We invite you to look through our extensive photo galleries for ideas on how you may want your trophy mount designed. If pricing and payment arrangements have not been previously discussed and arranged, they will be done so at this time. You will also receive an expected delivery date for your trophies.
Security Deposit
A security deposit invoice will be sent to you via e-mail, fax, or postal mail depending upon your selection for 50% of the total charges of your order. You will also receive a hold harmless agreement for signature and return. Upon receipt of your security deposit and agreement, your agreed-upon turnaround time for your trophies will begin.
When Your Trophies Are Nearing Completion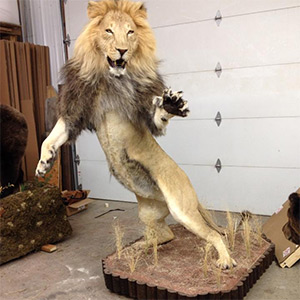 When your trophies are nearing completion of the mounting process, we will contact you via your preferred method of contact to discuss all shipping and delivery options available to you. You will also be sent an invoice for the remaining 50% balance of your total.
Shipment or Delivery of Your Trophies
Upon receipt of shipping or delivery instructions and payment of the 50% remaining balance of your order, your trophies will be promptly shipped or delivered to you for a lifetime of admiration and enjoyment!