Taxidermist in Cody, WY
Nature's Design Taxidermy offers custom mounts for bears, fish, deer and much more. We provide critical evaluation and direction in every phase of your trophy's development and offer nationwide delivery services. Call a team of safari animal trophy mounters who has worked on displays at countless museums to handle your next trophy, get pricing information, or get pre-hunt and field prep advice!
Life-Like Custom Taxidermy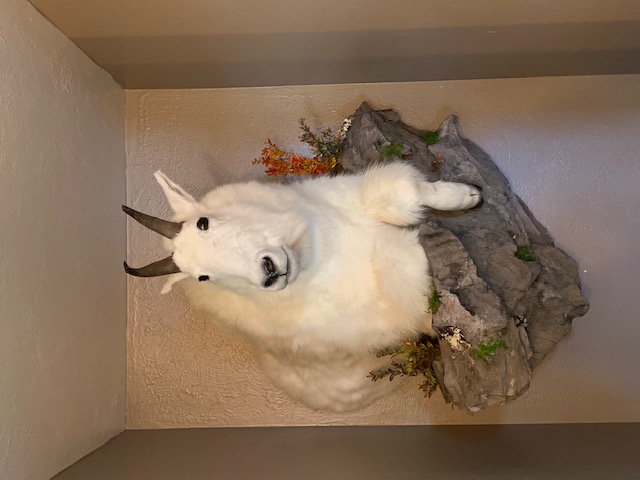 So you've gone hunting or fishing and wound up with a successful shoot or catch beyond your wildest dreams. Congratulations! For many outdoor enthusiasts, commemorating a successful outing means one thing: scheduling a visit to the safari animal taxidermist in Cody, WY. Since 2004, Nature's Design Taxidermy has been serving customers nationwide, providing expert and highly skilled safari animal taxidermy services at great prices and working with animals of every type from around the world. We're committed to providing only the finest service at every stage, from taxidermy to trophy mounting and designing the perfect trophy display in the Cody, WY area for displaying your successes.
If you've been interested in taxidermy for a long time, chances are you know how important it is to achieve a truly life-like appearance for any trophy. Especially if you've seen less-than-expert taxidermy, you know what a difference expertise can make. So when you're ready to have a deer, fish or other animal mounted, why not turn to a team that has been regularly recognized for the quality of its work? At Nature's Design Taxidermy, we're pleased to have a master taxidermist on our team. Ray Hatfield's work is on display at the Smithsonian, the World Wildlife Museum and the Draper Museum of Natural History, as well as international museums. Even Bass Pro Shops and Scheels have enlisted his services. With this resume, you know you can count on our safari animal trophy mounters for the highest quality every time.
"Water Buffalo Migration" #sci #SafariClubInternational #safariclub #naturesdesigntaxidermy pic.twitter.com/Rhmhe02PAI

— Darren Michael (@darren_cox) February 3, 2017
For all of your taxidermy needs, from initial consultations to trophy room design in Cody, WY Nature's Design Taxidermy is your number one choice for professional, highly skilled and detail-oriented taxidermy services. Our staff has a reputation for providing consistently high quality and a finished product our customers can be proud of. Here's a look at what you can expect when you choose to contact us:
We offer beautifully life-like safari animal taxidermy services.
Our master taxidermist has worked on display in numerous museums, including the Smithsonian.
We work with our customers from start to finish to ensure their satisfaction.
We've been serving Cody, WY since 2004 and offer nationwide delivery.
We can accommodate international clients through our shipping department.